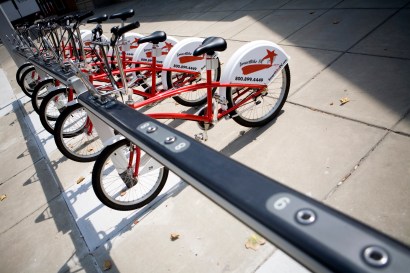 BRBR reported in our
prior post about a bicycle share program coming to New York City
, mostly focused in Manhattan to start.
Now there is another initiative to bring bicycle sharing to Brooklyn.
From what we've read in the
Brooklyn Paper
, it sounds like there will separate system for Brooklyn, though we cannot yet confirm. Thought it would make a lot of sense for the network to be shared, right? Maybe this will go back to the early transit days of BMT/IND/IRD subway lines where independent transit companies competed against one another for the best service to gain passengers and profit.
Another article on NBC,
here
.
You can also read about the Department of City Planning's Bike share opportunities report (2009)
here
.